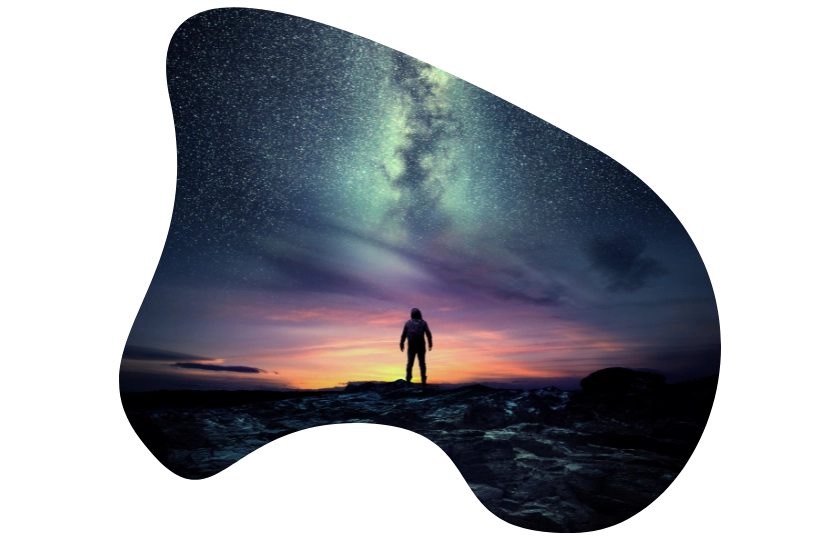 Hitchhiker's Guide to the Atlassian App Galaxy
Do you ever feel lost navigating all the apps in the Atlassian galaxy?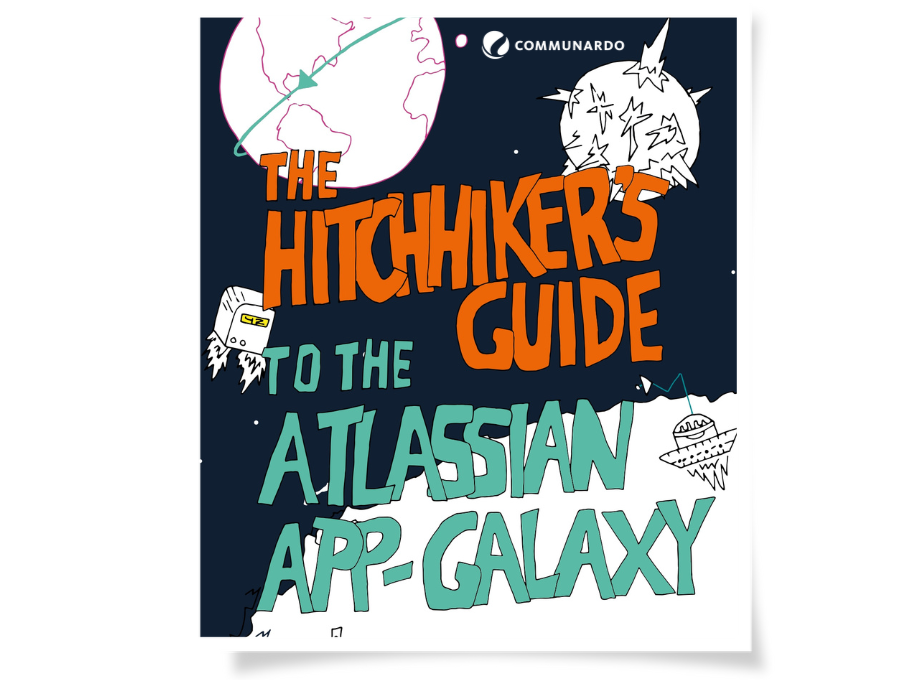 Then you'll want to download our popular Hitchhiker's Guide to the Atlassian App Galaxy. This handy guide is packed with real-world use cases, covering more than 30 of the coolest apps in the Atlassian ecosystem.
You'll Discover:
How businesses just like yours have used popular Marketplace apps to extend innovation and collaboration in their organizations
Expert tips and best practices for building advanced intranets and managing wiki content at enterprise scale
How to combine multiple apps to deliver personalized news feeds, documentation management systems, and other out-of-this-world functionality
4 Jira apps that every Agile organization needs to know about it
And more…
Content
Element Connect (formerly nFeed) - External Data in Custom Fields (Elements)
Refined for Jira and Confluence (Refined)
Microsoft 365 for Jira (yasoon)
Report Building Service (Actonic)
Feature Bundle and Customer Details for JSM &
Hubspot CRM Integration for Jira (Appsvio)
Single Sign-on and User Sync for Employee Onboarding (re:solution)
Exalate Jira Issue Sync (iDalko)
Outlook Calendars for Confluence (yasoon)
Power BI Connector for Jira (Alpha Serve)
Out of Office Assistant for Jira (re:solution) Viewtracker - Analytics for Confluence (bitvoodoo)
Data privacy for Confluence and Jira (Actonic)
Structure and Theme Confluence (Refined)
Customer and Partner Relationship Management in Confluence (Multiple Vendors)
Metadata, User Profiles for Confluence & Scroll Translations (Communardo & K15t)
User Profiles for Confluence and Structure and Theme (Communardo & Refined)
Scroll Viewport for Confluence (K15t)
Enterprise Theme for Confluence (Bitvoodoo)
Test Management for Jira (Smartbear)
WBS Gantt-Chart for Jira (Ricksoft)
Jira Command Line Interface (CLI) (Appfire)
Tempo Timesheet and Tempo Planner (Tempo)
Smart Attachments for Jira (Stiltsoft)
Jira at Scale Needs Structure (ALM Works)
TeamRhythm (Easy Agile)
Projectrak - Project Tracking for Jira (Deiser)
Jira Service Management Apps (Deviniti)
Dashboard Hub for Jira (Appfire)

Table Filter and Charts App (Stiltsoft)
Process Management Suite for Confluence (Communardo)
Scroll Documents for Confluence (K15t)
Metadata for Confluence (Communardo) SubSpace Navigation for Confluence (Communardo)
Compliant Quality Management System in
Confluence (Multiple Vendors)
Lucidchart Diagrams (Luchidchart)
Ready for the next step?
Do you have further questions regarding the Hitchhiker's Guide or want to submit your own use case?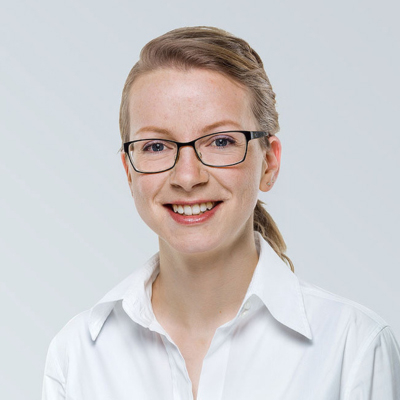 Your contact person
Franziska Wende
Team Lead Product Marketing & Sales
Kleiststraße 10a, 01129 Dresden

Tel:

+49 351 850 33 257