Microsoft 365: Maximize your productivity with ease
With Microsoft 365, you get a complete solution of Office 365 apps, Windows 10, and Enterprise Mobility & Security. By using it, you gain not only powerful cloud services but also world-class device management and security combined in one interface.
For your employees, Microsoft 365 holds familiar applications and future-proof collaboration tools that let you work not only more productively, but also completely location-independently.
Want to experience the Microsoft 365 universe and get an idea of the possibilities of networked collaboration and many other benefits?
Why a Microsoft 365 implementation makes sense right now
Why are a large number of our customers looking at Microsoft 365 right now? There are many arguments in favor of it: It is not only a well- thought-out and holistic complete solution for your digital workplace that provides your employees with the basis for more productivity, success, and satisfaction. It also reduces your IT costs and relieves your IT staff. Thanks to the high-performance cloud, comprehensive data protection and compliance tools, the integration of all applications, and constantly evolving artificial intelligence, your company is also equipped for future challenges.
Efficient collaboration - anytime and anywhere
Do you have any questions or would you like some advice?
We are happy to answer your questions.
Simply use our contact form.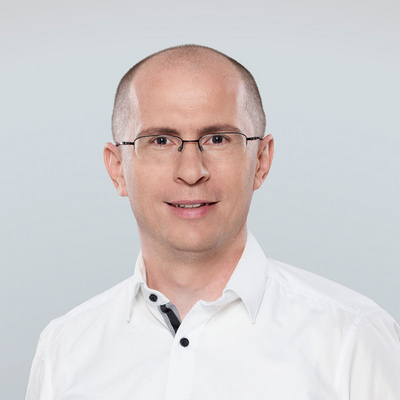 Your contact person
Christian Kummer
Head of Digital Workplace
Kleiststraße 10a, 01129 Dresden

Tel:

+49 351 850 33 243