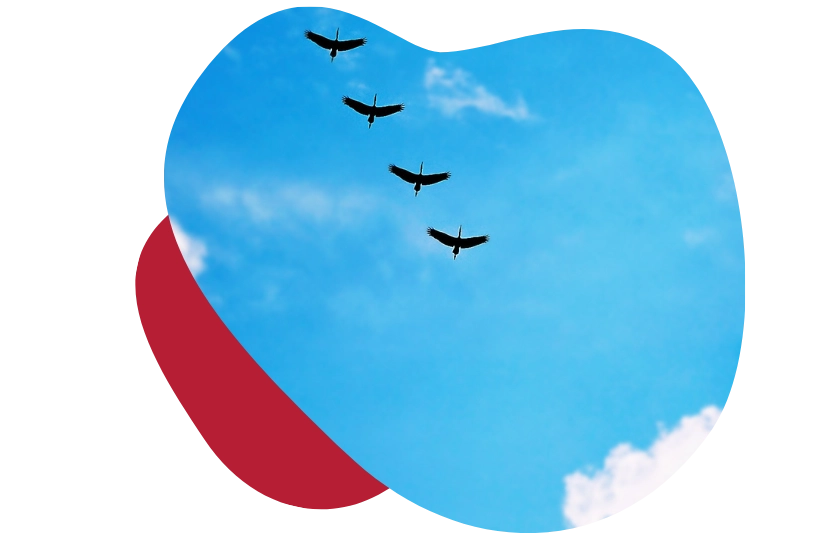 Migrating Your Confluence to the Cloud with Communardo
Atlassian is continuing its efforts in empowering its users to migrate to the cloud by retiring server products and support in stages – which includes Confluence.
If you've migrated, massive congratulations! We're more than happy to support you by meeting your operational needs; from content management to cross-platform collaboration.
If you haven't, fret not, it's never too late to start planning your migration.
Cloud Migration Isn't Just a Business Strategy
When you migrate to the cloud, bear in mind that it isn't just a strategic commercial move, it's actually a key step in ensuring business survival during uncertainties.
According to a study by 451 Research, if you're still undecided on a cloud migration in 2021, then you're already behind 90% of businesses.
"By 2022, 75% of organizations that implemented work-from-home policies for their workforce during COVID-19 will retain the remote working options for their employees," said Ed Anderson, Distinguished VP Analyst, during his presentation at a virtual Gartner event.
To aid you in your migration, we'll cover the key steps in making the move to the cloud and explain what happens to your server apps when you migrate.
You'll also be able to have a clear overview of Communardo apps' feature parity to help you understand what kind of capabilities our apps offer in the cloud. It's presented using a chart that's downloadable for easy reference.
Know What You Have to Do Before Migrating
Atlassian has published a detailed guide entailing the phases of migration and all the key steps that you must take to ensure a successful move.
However, since the focus here is on app migration, we've outlined the major action items that you need to note:
Using the Confluence Cloud Migration Assistant
Assessing and evaluating apps
Agreeing to the apps' migration pathway
If you're using all or any of the Communardo apps below, then the good news is, they are all available on the cloud. If you haven't used any of them, you can still install them once you've settled on the cloud.
Gain metadata management capabilities for efficient content management and improved searchability of content. No more clutter across your wiki, and you can explore new documentation use cases.
Improve connectivity between users by enabling them to directly contact each other on Teams via user profiles. Enable automatic profile updates by connecting user profiles to Microsoft Azure.
Boost teamwork and drive effective collaboration across your organization by integrating Confluence and SharePoint. No more unsynchronized work and duplicate documentation efforts.
Remove the number of screens users have to go through just to get to their frequently visited pages. Enhance their navigation using custom top-level menus and harness the power of CQL to improve content accessibility.
Synchronize and display important information from Azure AD on Jira issues automatically. Select whose information will be displayed in the Jira issue and help users to be able to process issues properly.
Migrate Your Communardo Apps with Ease
Now, let's go through the major action items for the app migration process.
Use the Confluence Cloud Migration Assistant
The Confluence Cloud Migration Assistant is a free, pre-installed (for version 6.13) app that Confluence admins can use to help them migrate not only their apps, but also their data to the cloud successfully.
Do note that you need have Confluence Cloud set up beforehand and an instance that runs on version 5.10.0 or above.
Once deployed, you will see the screen below.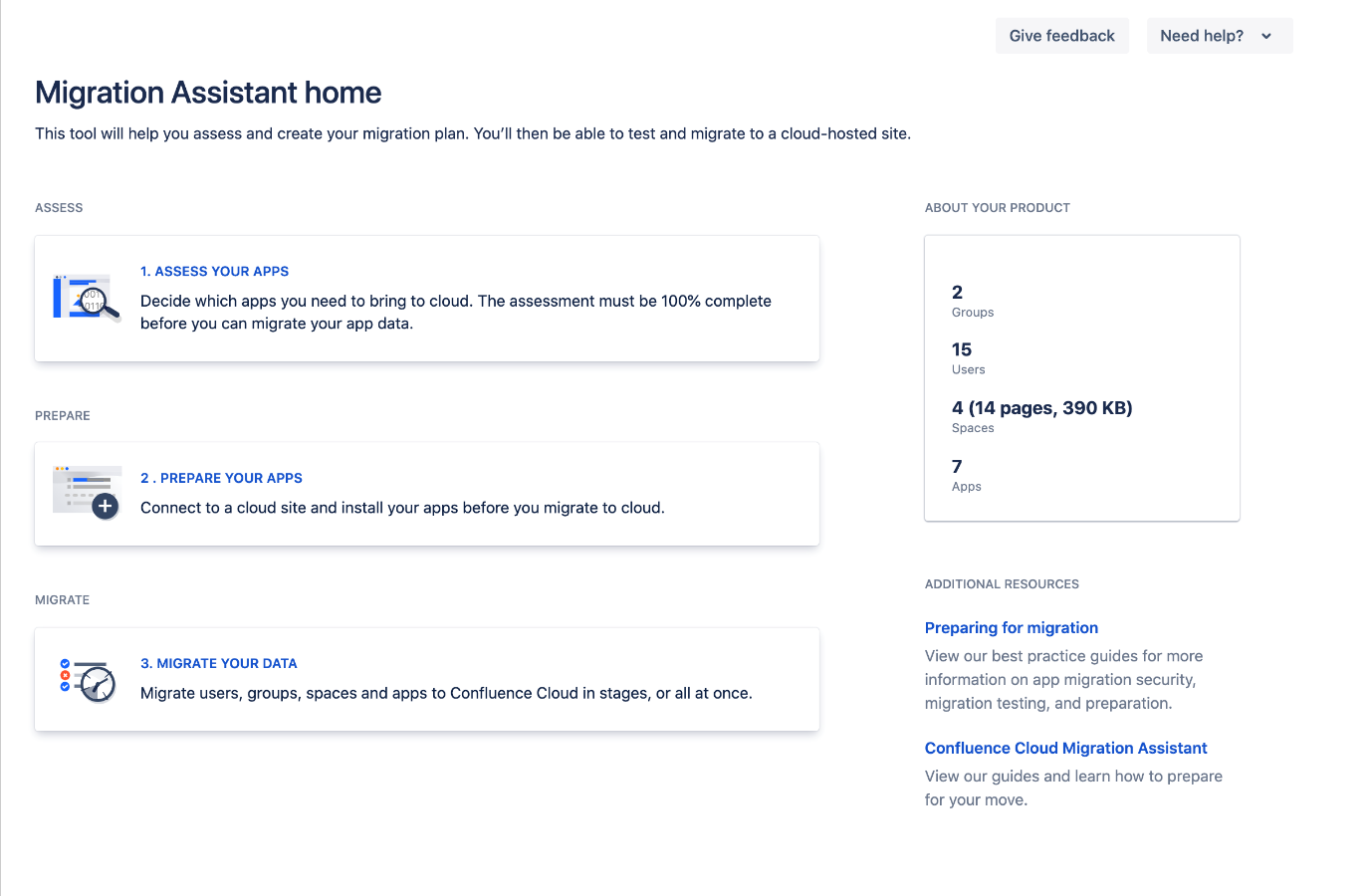 Source: Atlassian
Assess and Evaluate Your Apps
Next, you're going to be assessing your apps. Your Communardo apps will be shown on the screen and at this stage, you can decide the status of each app (whether it's needed on the cloud or if you need an alternative), and view the feature parities of each app.
To improve the experience for you, we've created a chart to help you see all the feature parities of our apps. You can download and go through it to understand the capabilities you'll be entitled to if you decide on migrating the app to your new cloud site.
Keep in mind that the features that are not available might be developed later on, so if you have any questions at all, feel free to contact us and we'll help you accordingly.
Agree to the App's Migration Pathway
The next stage involves preparing your app for migration. This is when the apps that you've decided on migrating must be prepped for the move. In this stage, you must:
Connect to your cloud site
Install your apps
Agree to app migration
Each app vendor has developed a specific migration pathway, and you can view the pathway when you assess your apps in the previous stage.
With that being said, you must note that during this stage, we are the ones who will be performing the app migration – not Atlassian.
So, you must review, consent, and agree with the migration pathway to successfully install the apps on your new cloud site. Only then will your apps be migrated to the cloud site.
After this, your next step will be migrating your Confluence data to the cloud and you'll be set to deploy your new site to your users!
Learn more about that by reading Five Strategies to Deploy Your Confluence Cloud Successfully.
Always Ready to Help
Understandably, the migration process may seem intimidating and there is a lot to consider in each migration stage. So, if you need more support and help with the migration, please do not hesitate to contact us and let us know how we can help.
Download Feature Parity Chart