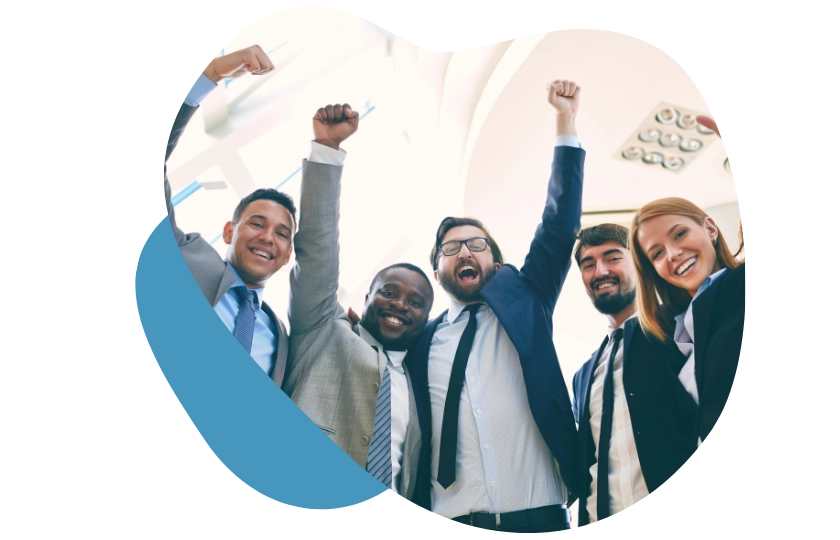 Five Strategies to Deploy Your Confluence Cloud Successfully
If you're new to Confluence and launching Confluence Cloud soon, a set of strategies needs to be in place if you want to deploy the solution successfully.
This is key to ensure that as an admin, you can deliver a platform that is easy to use, easy to navigate, leading to high adoption rates, and supporting organizational needs optimally.
On top of that, this is also a chance to have a better understanding of Confluence Cloud capabilities and how you can best support your users.
This article will explore potential growth areas across your Confluence, how to supercharge it with the right capabilities to boost its usability, and guide you through the strategies that you need to implement.
Continue reading to learn more.
Strategies to Successfully Deploy Your Confluence Cloud
Having the right strategies in place can help you set up your Confluence Cloud successfully and deploy it effectively for quick user adoption.
Setting Up Spaces and Pages
Since Confluence Cloud is going to house all of your information, documentation, data, and projects, it's key that you decide how you're going to organize your content.
The first step is to create spaces which will hold your content. Each space can be dedicated to a team or to a project – depending on how you prefer to have your content organized.
So, you can either have a space for a departmental function like human resources, or you can have spaces for each project/product that your organization is handling, or maybe even both!
Individual users would also have their own personal spaces, but how they want to organize content here is totally up to them.
In each space, you can set up parent pages (for every main content category) and child pages (for all the topics that fall under the category). Once you have your spaces and pages set up, it's time to add organizational content!
Adding Content
You can add project guides, team introductions, best practices, or product documentation – basically, any form of information that would help your users resume work effectively once they get on board Confluence Cloud.
In order to maintain content organization and enable content searchability, Confluence Cloud out-of-the-box offers a basic labelling system.
The only issue here is the labels have to be manually created, which can lead to spelling errors and inconsistencies. When your users start creating their own content, mislabeling will result in disorganization.
One of the best ways to ensure that your Confluence Cloud stays organized is to leverage metadata.
Metadata is the most effective content management tool for growing companies with an active knowledge base. It gives structure to content, allows admins to maintain specific page properties, makes it easy to create page overviews, and significantly improves searchability of content.
Check out Metadata for Confluence Cloud to find out how you can create a robust wiki.
Setting Up a Navigation Path
Now that you've loaded your content, it's time to set up a navigation path to make it easy for your users to find their way across your Confluence Cloud instance.
Atlassian has introduced an enhanced "Home" page experience to help users find information quickly, access the space directory, and keep up with others' activities.
While this is a commendable feature, an even better strategy is to create a more personalized navigation path for your users.
If you have user groups that need constant access to specific spaces and pages to work efficiently, then you may need the ability to create a top level-menu containing key page locations that is visible to them wherever they are in Confluence.
An app like SubSpace Navigation for Confluence Cloud can help you quickly design a navigation path that is intuitive to your user groups to help them work more competently.
Customize the navigation path at any time you want and meet your users' needs instantly using the app's simple drag and drop feature.
Managing and Assigning Permissions
This is a key next step for admins. Once you have your content and navigation set up, you need to decide the level of accessibility your users will have to certain types of content.
One of the best ways to manage and assign permissions is to go by user groups. This is done after you've onboarded your users.
For example, if you're in a marketing agency, then your user groups can be based on the departments or teams, such as content group, digital marketing group, creative group, finance group, and so on.
This will make it much easier for you to control which groups will have access to which spaces or pages.
You can also assign admins for the spaces to monitor which user groups can view and edit content.
Creating an Employee Directory
Since your Confluence Cloud will be your organization's one-stop information and collaboration hub, it's only practical that you have an active directory where users can easily find experts across your company and connect with them effectively.
This is particularly essential for companies with remote workers and to familiarize new hires with the organization quickly.
While you can use Confluence Cloud's basic profile set ups to pull together this directory, it still won't help users connect with each other immediately and directly.
Not to mention, each user can display very minimal information about themselves, limiting possibilities of creating a people-first environment.
User Profiles for Confluence Cloud can help you easily create a dynamic directory where you can add additional fields to user profiles like language, skills, and location.
You can also connect each profile to Skype or Microsoft Teams so that every employee is only one click away!
If you're using Jira, check out User Profiles for Jira now.

Unlimited Potential with Confluence Cloud
Confluence Cloud can be more than just a collaboration hub or a knowledge base – the potential is limitless.
With the right tools, you can go beyond and create a team workspace where employees can work more efficiently without any barriers to information.
For instance, you can bridge the digital gap between SharePoint users and Confluence users to improve collaboration efforts between the two user groups. That's how extensive your Confluence Cloud can be with the right app!
Learn more about how you can set up a Confluence Cloud team workspace by checking out our guide.