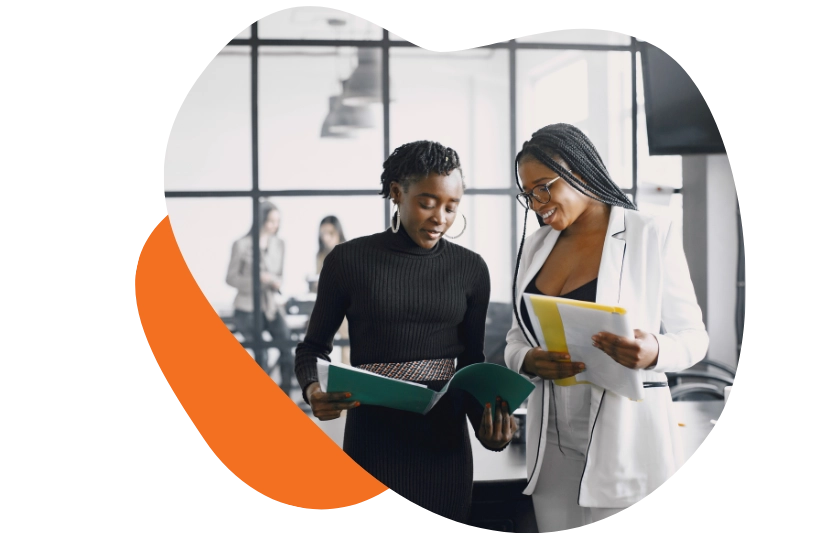 SharePoint Connector for Jira
Break free from information silos
Easily attach files from SharePoint in Jira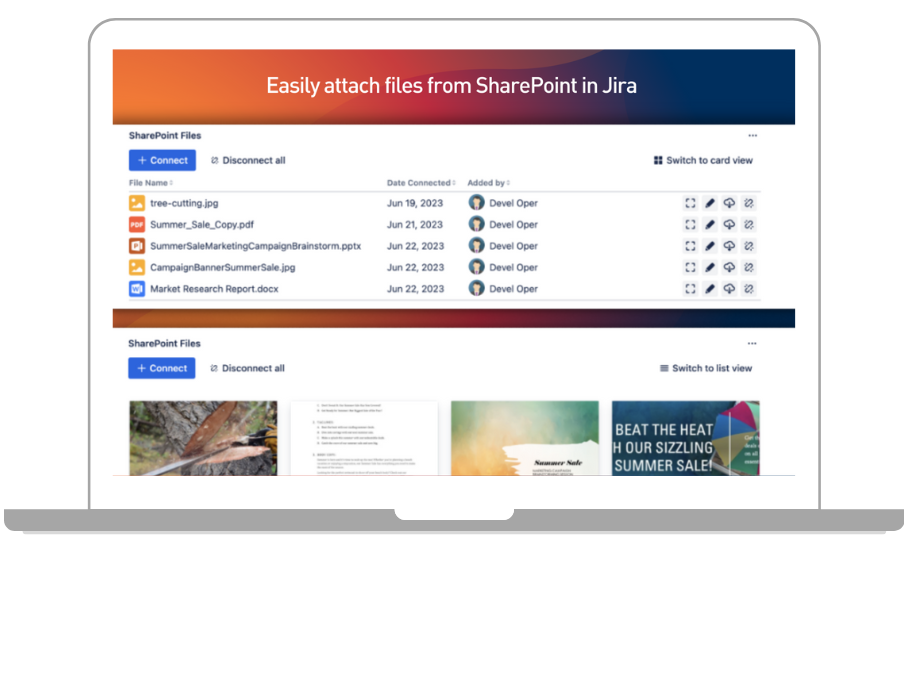 Leverage collaboration and document management in Jira Cloud! Easily insert documents located in SharePoint Online and OneDrive into Jira. Personalize your experience by customizing your view with card or list options.
Accelerate your workflow for maximum efficiency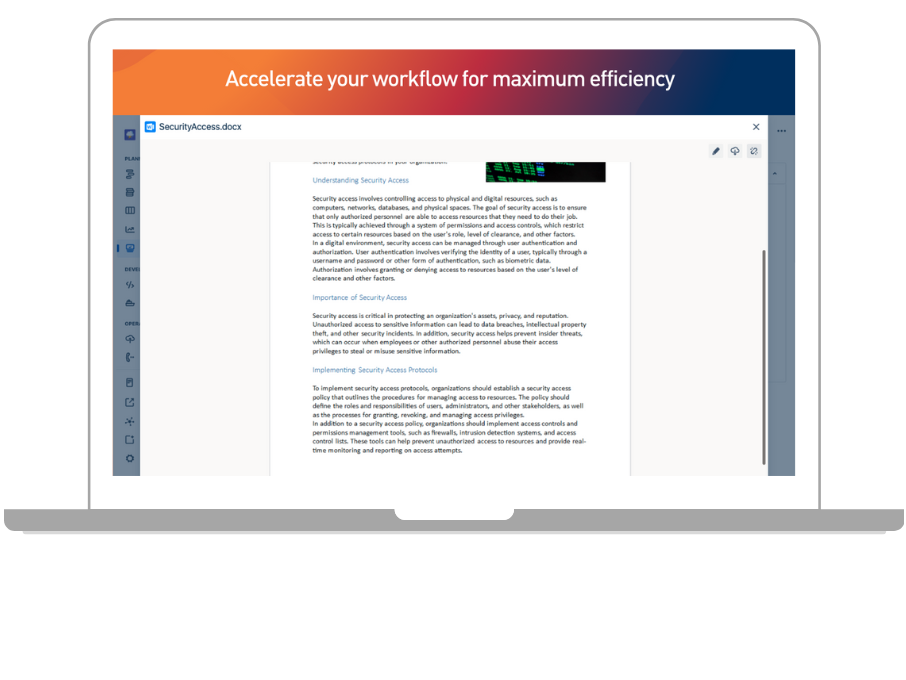 Eliminate the frustrating & repetitive cycle of downloading, editing and re-uploading files. By connecting Jira with SharePoint, you can edit in 1 click and gain peace of mind knowing your files are always up to date.
Create a single source of truth for your teams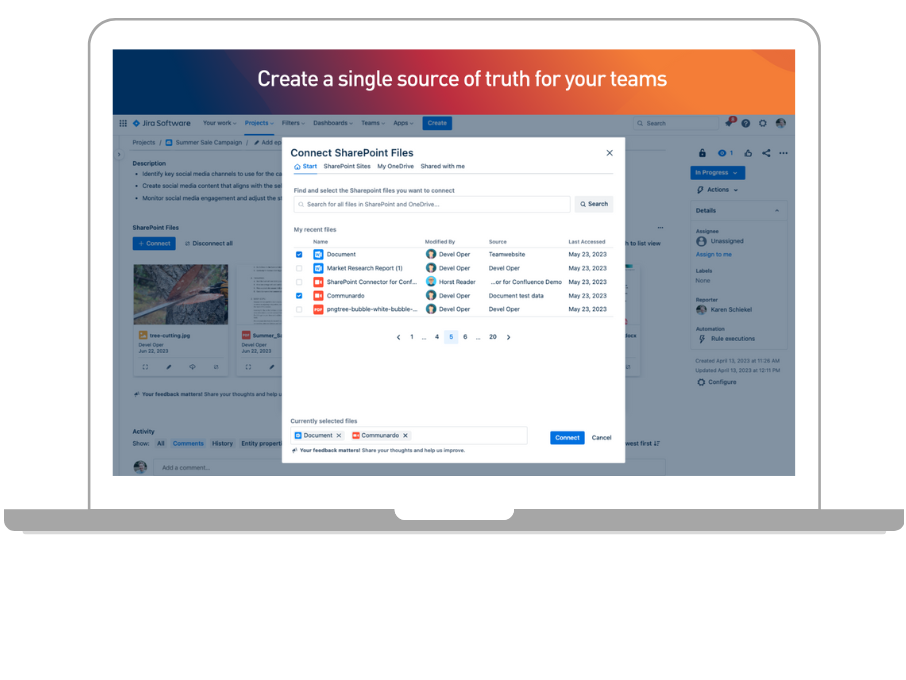 Securely connect Jira with SharePoint, eliminate information silos and unify your teams' knowledge. Connect documents in real time and keep them updated at all times. Empower your team with a single source of truth.
Get started today and join 4,000+ companies who are working smarter with Communardo products.