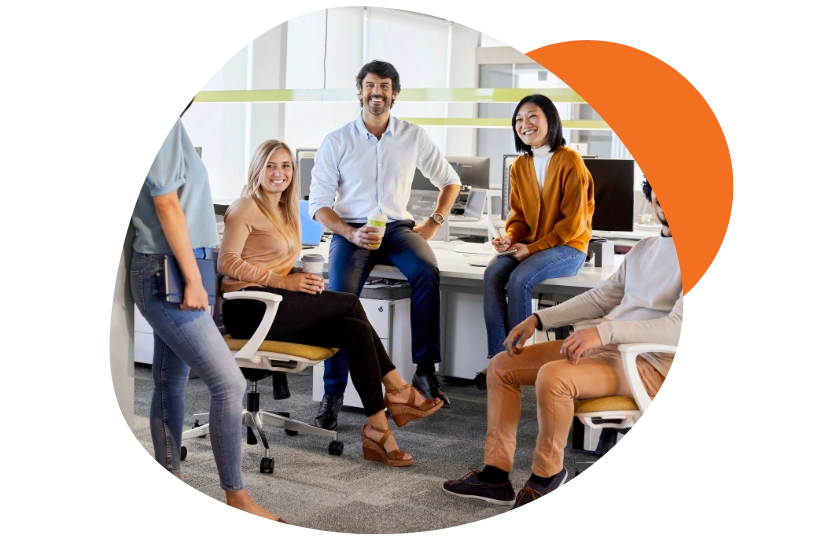 Digital Accessibility
The Missing Piece of the Digital Workplace Puzzle
Introduction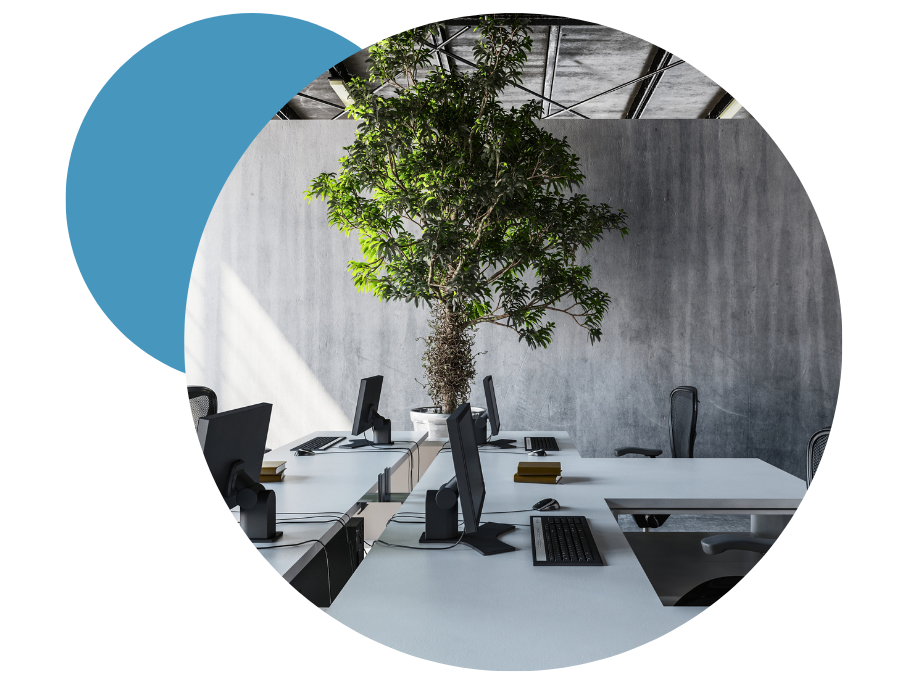 Today's businesses happen at the convergence of the virtual and physical worlds.
The digital workplace has emerged to give people the autonomy to do their best work. It also cultivates a knowledge-sharing culture and facilitates borderless collaboration so teams can deliver great work together.
It seems that digital transformation is moving your organization forward in all the right directions.
Hyper-connected teams.
Enhanced employee experiences.
Increased workforce engagement.
Improved efficiency and productivity.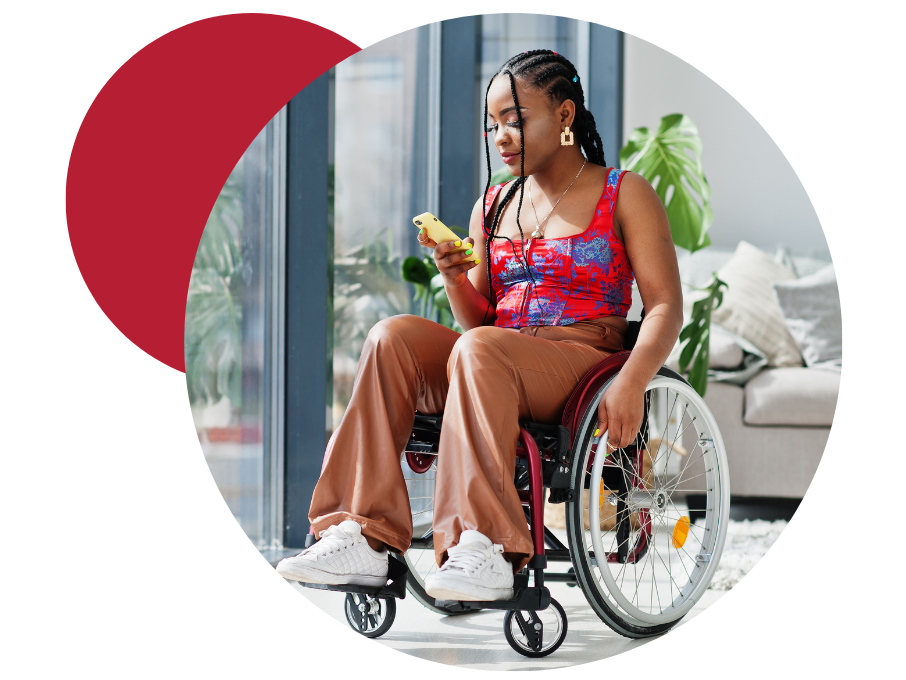 But. There is a huge gap between the benefits of the digital workplace and the reality of work.
Despite the advancement in technology, our cyberspace isn't built for people with disabilities, such as visual, auditory, or physical impairments.
Accessibility issues persist in basic areas like employment opportunities and workplace participation.
Employees with disabilities face major challenges in navigating this new world of work. In some cases, they are limited in their ability to even apply for jobs due to web portal inaccessibility, let alone becoming a valued contributor to organizations.
Unfortunately, the emergence of the digital workplace can create barriers to entry for underprivileged members of society.
While it's undeniable that technology is charting the future of work, it is only parts and pieces of the digital workplace puzzle. You can't fully capitalize on the benefits of digitalization without first tearing down the inaccessibility wall.
Digital inclusion must be seen as a bottom-line imperative.
Digital Accessibility: The Missing Piece of the Digital Workplace Puzzle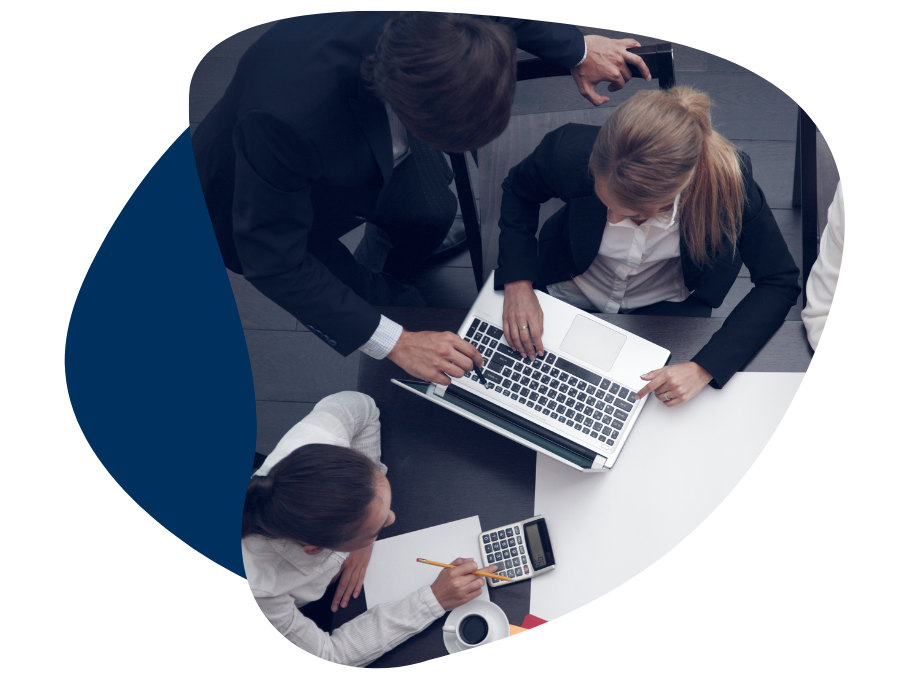 In this complete guide to Digital Accessibility: The Missing Piece of the Digital Workplace Puzzle, you will learn about:
The Impact of Digital Workplace Accessibility on Your Business
The Components of Digital Accessibility: Inclusive Design and Universal Design
Accessibility and the Law: Website Accessibility Guidelines You Need to Know
Leveraging Technology to Foster Diversity and Inclusion
Before jumping into the accessibility realm, read our guide on Building the Digital Workplace: From Intranets to Ultra Teams.
Ready? Let's complete the digital workplace puzzle together. We will discuss the critical components of digital accessibility and how modern software fits into this landscape.
The Impact of Digital Workplace Accessibility on Your Business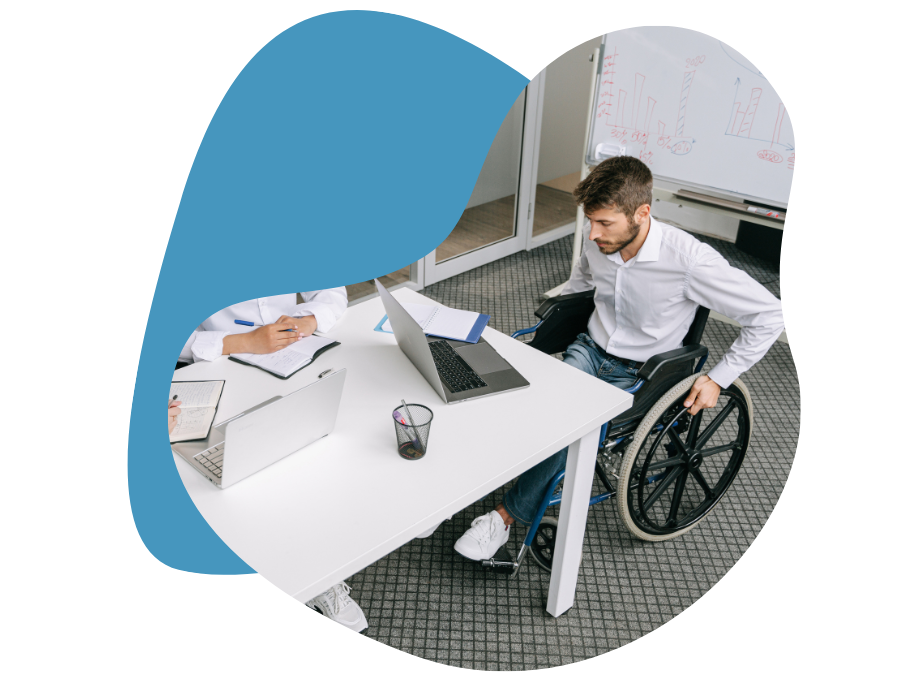 As the wave of digitalization sweeps across enterprises, businesses tend to rush technology deployment to keep up with the ever-evolving employee experience.
However, going digital without weighing its impact on your current and future workforce will lead to workplace exclusion.
Think about digital properties like corporate intranets. How do you ensure they are accessible and usable by everyone regardless of limitations?
Too often, accessible workplace design is subordinated in the process of digitization.
As a result, people with disabilities are pushed further behind their peers as they get excluded from the digital community.
Isn't this counterintuitive to the idea behind the digital workplace?
Here's a fact. The future belongs to businesses that meet accessibility standards. According to a report by Accenture, organizations that champion disability inclusion, on average, enjoy 28% higher revenue than their peers. Increased labor force participation from adults with disabilities injects an additional $25 billion in US GDP growth.
Clearly, disability inclusion can deliver significant impacts on your business. Be it diversifying talent pools, maximizing your corporate social responsibility efforts, or innovating your products and services, it's high time you make digital accessibility an investment priority.
Benefits
Deigned for one, benefits all
Designing for accessibility not only removes the barriers for employees with disabilities but also enhances the overall user experience.
For instance, a high-contrast screen allows people with visual impairments to read online content. In other cases, it enables better on-screen readability under the glaring sun. So, you may not have visual limitations, yet accessible design helps to enhance your digital experience.
Here's another example. Voice control is useful for people with motor impairments to navigate the digital space. A person with a broken arm, a form of temporary disability, can also benefit from speech recognition technology to perform simple interactions like typing.
Lawsuits and litigation
While we prefer to look at the ethical implications of building an accessible digital workplace, let's not forget the legal compliance requirements for accessibility (we'll deep dive into this later).
The year 2018 saw a whopping 2285 website accessibility lawsuits under ADA Title III in the US, as reported by UsableNet. And it is predicted that the number will only increase in 2019.
Beyond customer-facing businesses, accessibility legislation also extends to the working environment, especially with software and web-based applications like messaging apps and intranets. So, make sure that every employee (and your future hires) can freely access and operate workplace tools to avoid costly lawsuits.
Diversity and Inclusion
Beyond the tangible impacts above, digital accessibility also provides the key to workplace diversity and inclusion.
Innovative leaders are increasingly committing IT resources to drive transformation through technology adoption. In doing so, they open up new doors for accessibility and enable people of diverse backgrounds to co-create the business.
Hiring people with disabilities not only allows you to tap into the underrepresented customer and design genuinely inclusive products and services. Just by providing a platform for these unique individuals to express their ideas and showcase their talent, you can realize the promise of disability inclusion.Read this inspiring story of Philip Jarvis, an Engineer with Asperger's syndrome, discovering his dream job through Microsoft's program to recruit and hire people with autism.
Explore Further: Why Building an Accessible Digital Workplace Matters
It doesn't take a complete digital workplace overhaul to fulfill accessibility requirements, start with what you already own to identify potential barriers.
To get started, let's break down the key characteristics of digital accessibility.
The Components of Digital Accessibility: Inclusive Design and Universal Design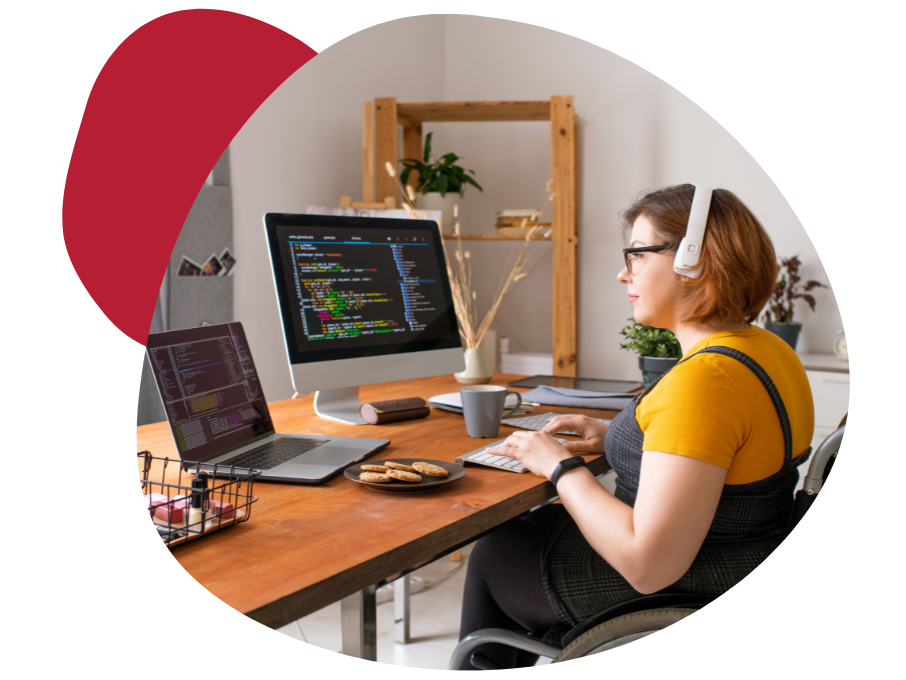 Many people use Inclusive Design and Universal Design interchangeably when discussing digital accessibility or accessible design. But they carry very distinctive concepts.
Design for inclusivity means eliminating exclusion, that is, not leaving anyone behind.
So, it's not just about enabling digital access for people with disabilities, but also about accommodating users with limited internet connection or those that lack digital literacy.
In that sense, inclusive design means one-size-fits-one. For instance, adding closed captions for deaf people to process video content is inclusive design.
In contrast, universal design caters to the broadest possible range of audiences. However, it may or may not provide access to excluded minorities.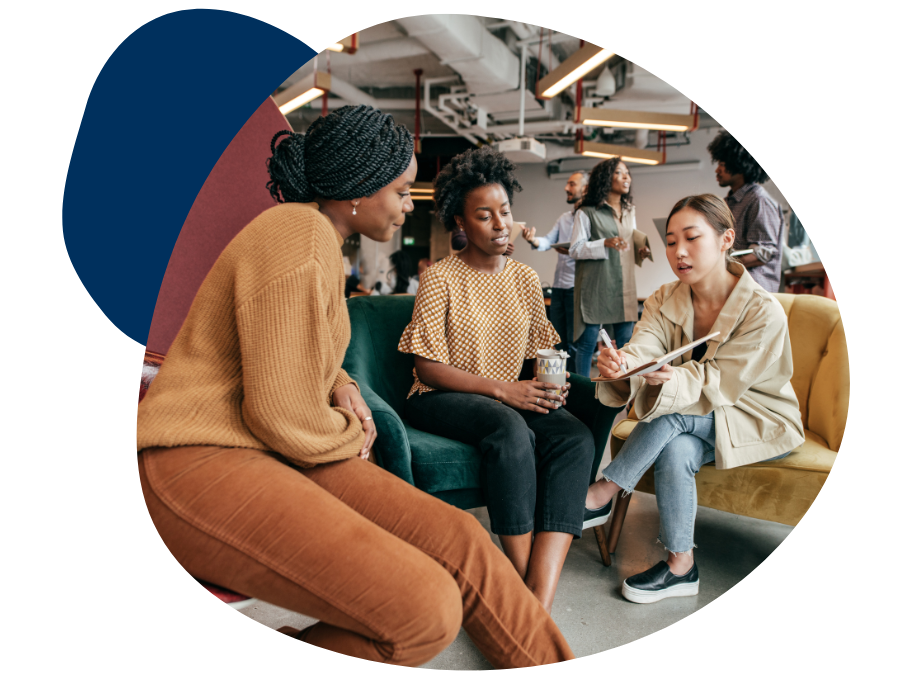 Considering accessibility is the end goal, organizations must put inclusive design as a key consideration for any technological effort, especially when it comes to accommodating employees with disabilities. While this may not guarantee that you can provide universal design for all, it will get you closer to accessibility.
Here's a scenario. When deploying a new intranet platform, organizations often look at ways to integrate it into the existing technology stack to reduce the learning curve, so that every team can get on board without additional modification or adaptation. Universal design practices translate to one-size-fits-all.
But when inclusion comes first, your primary focus shifts towards assistive technology implementation, rather than the adaptability components of the intranet. By accommodating people with special needs, you can unlock intranet usability for all.
While it might take extra resources to fulfill accessibility regulations, the cost of exclusivity is even higher. Learn about the most popular accessibility compliance guidelines below.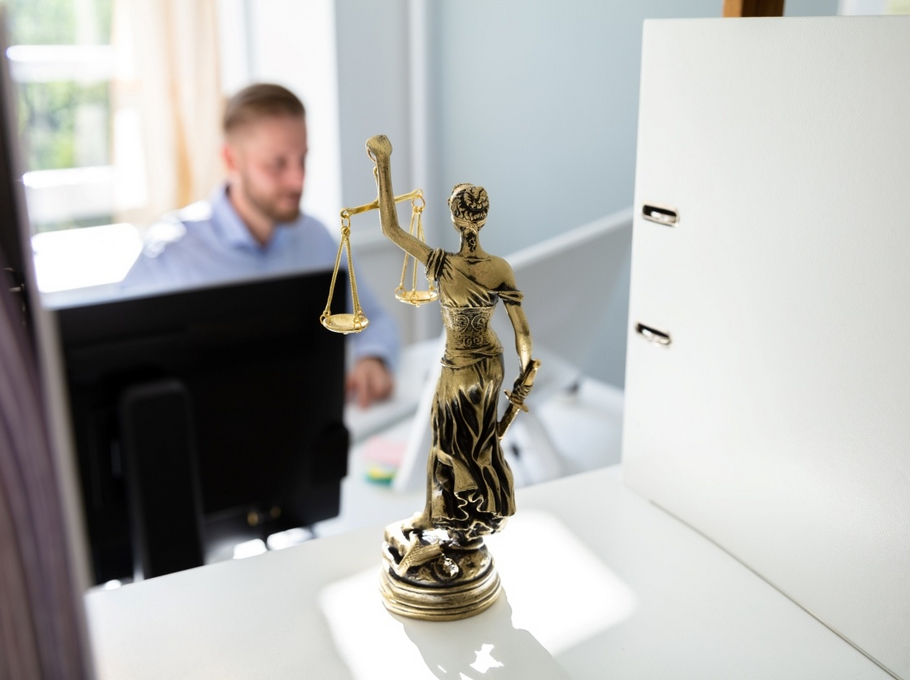 Accessibility and the Law: Website Accessibility Guidelines You Need to Know
In this section, you will gain a general understanding of the federal regulations around website accessibility: The Americans with Disabilities Act (ADA), Website Content Accessibility Guidelines (WCAG), and Section 508.
The Americans with Disabilities Act
The ADA became law in 1990, aiming to provide the disabled community with equal rights and opportunities to participate in all areas of society. It's a civil rights law that prohibits discrimination against individuals with disabilities.
There are five sections under the ADA, and the majority of digital accessibility lawsuits were filed under the ADA Title III – accessibility to public accommodations and services operated by private entities.
Website Content Accessibility Guidelines (WCAG)
Created by the World Wide Web Consortium (W3C), the WCAG provides global standards for digital content accessibility and usability. Its latest version, the WCAG 2.1 (2018) continues to reflect evolving web technologies, including content on desktops, laptops, tablets, and mobile devices.
Web content that conforms to WCAG also supports backward compatibility. This means that if your website fulfills WCAG 2.1, it automatically meets the requirements of WCAG 2.0 or older. W3C compiled its guidelines to maximize future applicability of accessibility efforts. The ADA also references WCAG in its web accessibility mandates.
Explore Further: Everything You Need to Know About WCAG Compliance
Section 508
The Section 508 Amendment to the Rehabilitation Act of 1973 was enacted to help people with disabilities enjoy barrier-free access to information technology and facilitate the development of assistive technologies to achieve that.
The 508 guidelines were refreshed in 2018 to ensure accessibility measures up to par with international standards. Specifically, it refers to the World Wide Web Consortium's Web Content Access Guidelines and the European Commission ICT Standards for guidance.
Explore Further: Section 508 Compliance Guide and Checklist for Digital Leaders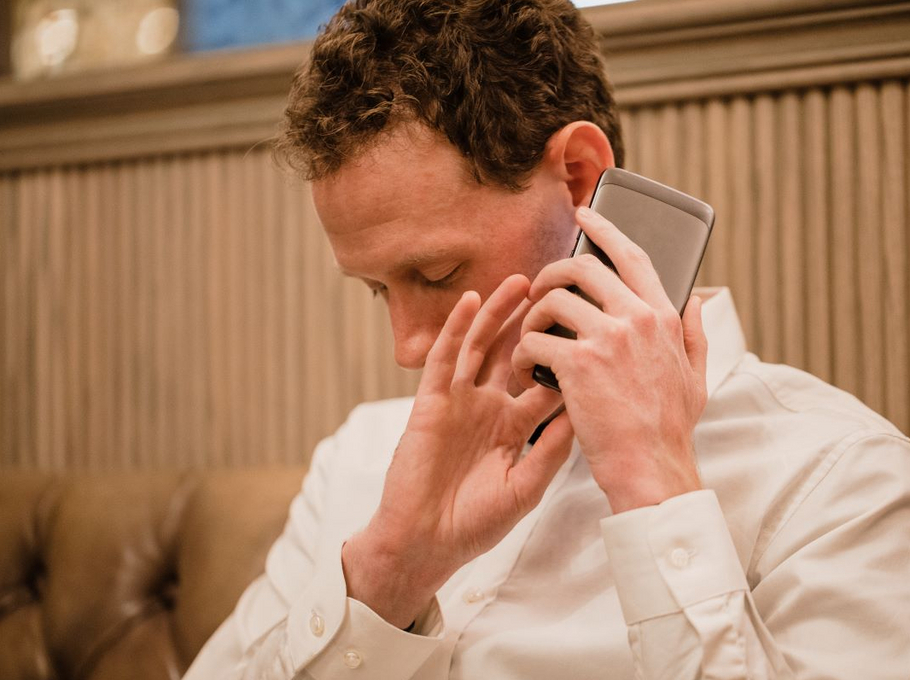 Leveraging Technology to Foster Diversity and Inclusion
The world's leading organizations are reworking their internal policies to advance diversity and inclusion strategies. With innovations in assistive technology, coupled with the rising awareness of disability exclusion, we have seen significant improvements in accessibility initiatives.
Without a doubt, technology offers the best tools to build an accessible digital workplace. Almost every professional software comes with accessibility features.
Below, we draw examples from the most popular platforms for day-to-day business operations that you may already own.
Ready for the next step?
Arrange a personal meeting!
Our expert Franziska Wende will be happy to take a first look at your individual starting situation together with you.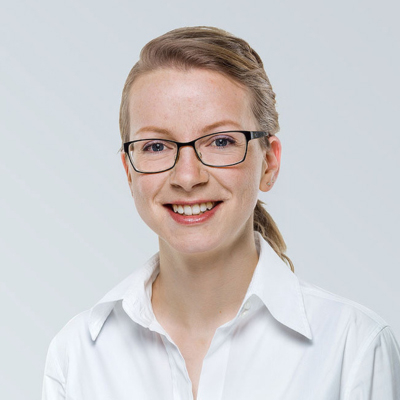 Your contact person
Franziska Wende
Team Lead Product Marketing & Sales
Kleiststraße 10a, 01129 Dresden

Tel:

+49 351 850 33 257