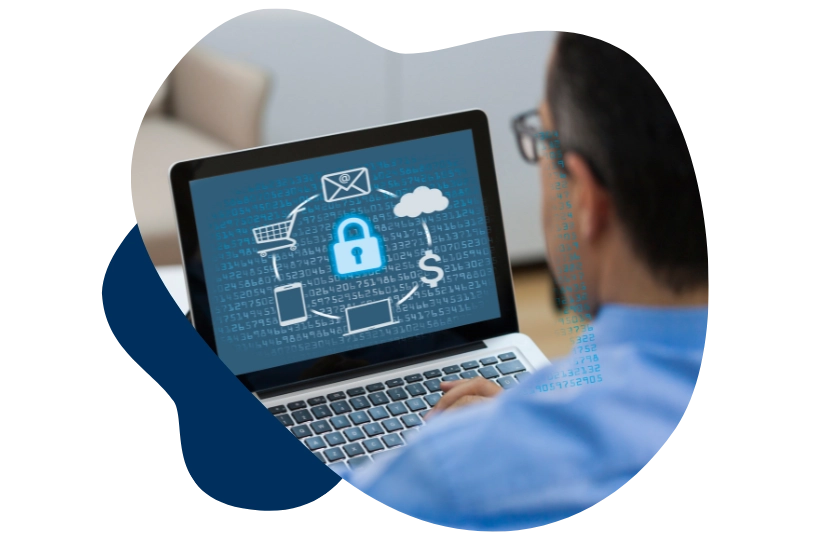 Data Security
Social Media Accounts
In order to actively communicate with users and to provide information about our activities, both Communardo Software GmbH and Communardo Products GmbH, Kleiststraße 10 a, D-01129 Dresden, Germany E-Mail: info@communardo.de, maintain a number of different social media presences, partly in joint responsibility with the social network operators listed below.
Within the scope of the user-side use of our presences in the social networks listed below, we would like to point out that personal data of the users may also be processed by the operators of the social networks outside the European Union and outside the European Economic Area. This can result in possible risks for the users, for example in more difficult enforcement of data protection rights of the persons concerned. At the same time, however, we would like to point out that insofar as the operators of the social networks support this, we will work towards the conclusion of joint controller agreements pursuant to Article 26 of the GDPR and standard data protection clauses pursuant to Article 46(2)(c) of the GDPR.
In addition, we would like to point out that the personal data of users are usually processed by the operators of the social networks for their own market research and advertising purposes. Any user profiles generated from the user behavior can be used to display advertisements that are in line with the interests of the users outside the social networks. For this purpose, the operators of the social networks usually place cookies on the users' computers, so that device information, usage behavior and interests of users can be processed even if the user does not have a profile in the respective network. For further information on this and on possible objection possibilities, please refer to the data protection declarations and further information on the respective social network operators, which we have linked below.
The following also applies to the processing of personal data:
Data subjects
Users of our social media presences
Categories of data processed
Inventory data (e.g. names), contact data (e.g. e-mail addresses), content data (e.g. text entries), usage data (e.g. interest in content) and meta and communication data (e.g. device information and IP addresses)
Purpose and legal basis of the processing
Data processing is carried out, insofar as we are responsible for it, for the purposes of providing information, communication, marketing and for measuring coverage. The operation of the social media presences is based on a legitimate interest pursuant to Art. 6 Paragraph 1 S. 1 lit. f DSGVO (GDPR), whereby the respective interests result from the aforementioned purposes.
Storage period
The data categories processed by us are stored solely within the respective social network. In most cases, we have no influence on the specific storage period, as this is determined by the social network providers. You will find information on this in the data protection declaration of the respective provider. If the storage period can be influenced by us in individual cases, the data will be deleted after the purpose has been fulfilled, taking into account the legal storage obligations.
Services and service providers used by us and network-specific information:
Facebook - Meta Platforms Ireland Limited / Meta Platforms Inc., 1 Hacker Way, Menlo Park, CA 94025, USA
Instagram - Meta Platforms Ireland Limited / Meta Platforms Inc., 1 Hacker Way, Menlo Park, CA 94025, USA
LinkedIn - LinkedIn Ireland Unlimited Company / LinkedIn Corporation, 1000 W. Maude Avenue, Sunnyvale, CA 94085 USA
Twitter - Twitter International Company / Twitter Inc., 1355 Market Street, San Francisco, CA 94103, USA
YouTube - Google Ireland Limited / Google LLC, 1600 Amphitheatre Parkway, Mountain View, CA 94043, USA
Xing - New Work SE
Data subject rights and contact to the data protection officer
Data subjects may at any time request information about the personal data concerning them and, if necessary, request rectification or deletion or restriction of processing, or object to processing. There is also a right to data portability in their favor. Furthermore, if the data processing is carried out on the basis of consent, this can be revoked at any time for the future. To exercise your rights, you can contact the data controller (info@communardo.de) or data protection officer (datenschutz@communardo.de).
With regard to the assertion of data subject rights, we would like to point out that, in order to obtain comprehensive measures, these should at best be addressed directly to the respective operator of the social network. Only the operators have access to all of the personal data collected from the users and can, therefore, provide more comprehensive information and take any necessary measures. If you need help in this regard, you can, of course, contact our data protection officer at any time.
Right to complain to a supervisory authority
There is a right for every data subject to lodge a complaint with a data protection supervisory authority pursuant to Art. 77 GDPR if it is suspected that the processing of the personal data is carried out unlawfully.
Do you have any questions or are you interested in further information?
We look forward to helping you. Simply use our contact form.