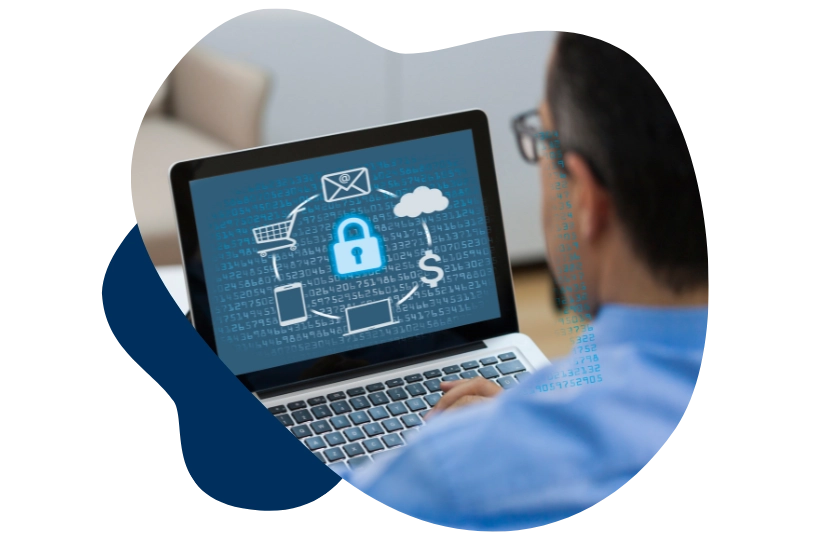 Data Protection Policy
for Plugins and Apps
The protection of personal data is central to Communardo. Hence, Communardo has used all technical and organizational means in order to comply with the regulations on data protection. This privacy policy is intended as an amendment to the software license terms. Communardo invites every user to carefully read this privacy policy.
This Data Protection Policy applies to all apps offered by Communardo Products GmbH. Unless otherwise stated, the Data Protection Policy exclusively provides for how Communardo Products GmbH handles your personal data and gives you an overview of what kind of personal data are collected for what purpose and how the protection of your information is ensured.
We reserve the right to amend this privacy policy at any time. In case of any significant amendment you will be informed via email.
About this document
This privacy statement covers all products by Communardo Products GmbH ("we") and shows how we use and protect the information that our customers ("you") provide to us. By using any of our products or services, you are accepting the practices outlined in this privacy policy.
This privacy policy applies to both personal information (which can be attributed to a specific individual) and non-personal information that is collected by us. We will not share any information with anyone other than our subcontractors, who are also bound by these privacy practices.
Customer Data/System
When you use our products personal data are processed by us. As we are acting as a contracted processor of personal data, you may have to enter into an agreement on processing of personal data with us that complies with the relevant statutory requirements. You can download such an agreement here. If you are a controller outside the EU, you may need to enter into another agreement for the transfer of personal data from us to you outside the EU. You can also download such an agreement here. We have pre-signed both of these agreements. When you have signed one of these agreements, please email us a copy to products@communardo.de.
The "Server" and "Data Center" hosting options for the following products are an exception:
Accessibility for Confluence
Categories for Bitbucket
Legacy SharePoint Connector
Metadata for Confluence
Process Management Suite for Confluence
SharePoint Connector for Confluence
SubSpace Navigation for Confluence
User Profiles for Confluence
User Profiles for Jira
Quicksearch for Jira
When you use the "Server" or "Data Center" hosting option of these products, we do not have any access to customer data beyond the information provided by the Atlassian Marketplace over the course of evaluating or purchasing our products and are not going to change that in the future. Therefore, we do not use this data for e.g. analysis, except for data anonymized by Atlassian. No personal data are stored or processed when using these products.
Support
If you have any problems using our products, you may contact our support team. Depending on the issue we may request log files, which you are free to give to us. All log files, including any data that is transferred with them, are only used to analyze and solve your individual issues, nothing further.
Security vulnerabilities
We continuously strive to keep our products and data secure for you. If you detect any security vulnerability, please contact our support team and we will immediately find a solution to the issue.
Cookies
For products that work with browsers, we use cookies to store information of the user for the duration of his visit and until his next visit at a later time. A "cookie" is a small amount of data that is stored on the hard drive of the computer of the user.
Your contact and licensing data
Contact and licensing data provided to us via the Atlassian Marketplace, Microsoft Appsource or Fastspring over the course of evaluating or purchasing our products will be filed and evaluated. This data will, for instance, be used to provide product support and to send relevant information to you, to make using our products more efficient and fun. If you decide you do not need further information regarding our products, you may simply unsubscribe from newsletters using the "unsubscribe" Button below the mail or let us know via email at products@communardo.de
Newsletter
Information on the data processing of newsletter sending and newsletter tracking can be found here.
Notice of data subject rights
Data subjects may at any time request information about the personal data concerning them and, if necessary, request rectification or deletion or restriction of processing, or object to processing. There is also a right to data portability. Furthermore, if the data processing is carried out on the basis of consent, this can be revoked at any time for the future. To exercise your rights, you can contact the data controller or its data protection officer are available to you at the above contact details.
Right to complain to a supervisory authority
There is a right for every data subject to lodge a complaint with a data protection supervisory authority pursuant to Art. 77 DS-GVO if it is suspected that the processing of the personal data is carried out unlawfully.
As of: August 2023
Do you have any questions or are you interested in further information?
We look forward to helping you. Simply use our contact form.