The Communardo Benefit Configurator
Offers with maximum choice and individuality
Communardo Benefits - The key is individuality
It is not new that companies offer benefits to their employees. Fruit baskets, drinks and job tickets are already part of the package and are expected by applicants and employees.
We have therefore asked ourselves how we can still give our employees real pleasure with benefits and appreciate their daily work. In our eyes, the key is individuality - because we offer a range of products and services to cover a wide variety of needs.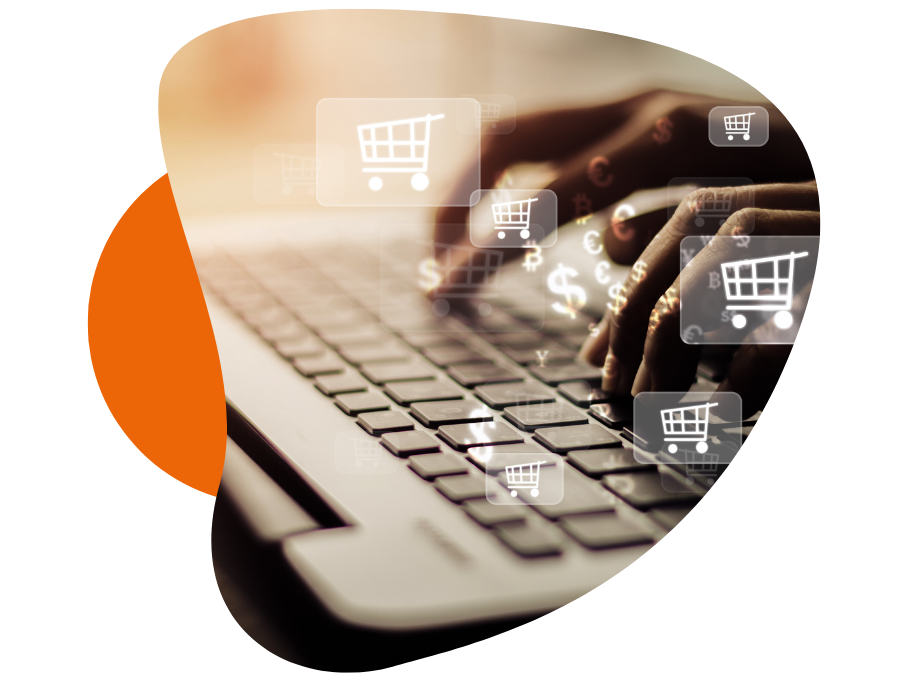 What is the benefit configurator?
We have established a benefit system which provides all employees with a monthly budget that can be redeemed in a digital benefit configurator for a variety of possible benefits - like a benefit online shop.
Benefit shopping has never been so easy and flexible. If life circumstances or interests change, the benefit package can be easily adapted via the configurator. For example, if your child starts school and the monetary value of the kindergarten subsidy is now to be used for any other benefit. Or you want to try out the Hello Fresh boxes for 3 months and then switch to the Lieferando Pay card. No problem at all - the most important factor is that everyone is happy.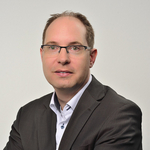 What is your most valuable benefit?
Would you rather like to make use of a kindergarten allowance and a recovery allowance? Or maybe a Netflix account and food vouchers? You can choose what seems most valuable in your current life situation!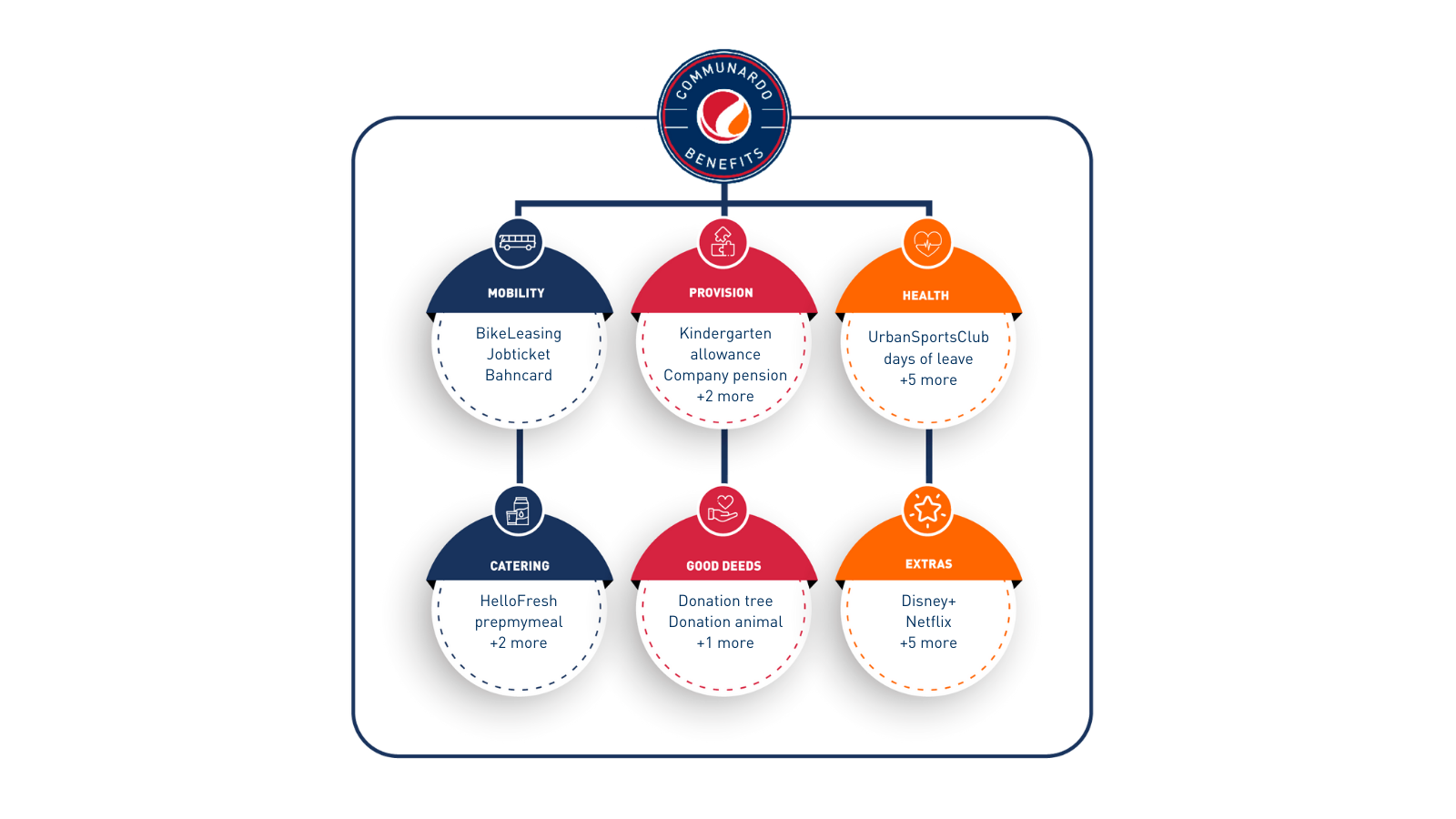 What was important to us when we introduced the benefit system?
In addition to individuality, we attached great importance to fairness and equality. The three different budgets (depending on experience level) do not depend on the role in the company or the assigned location. A Professional Software Developer in Tirana gets the same budget as a Professional Marketing Manager in Dresden - we have attached great importance to this.
Do you already know bonusly?
By the way, the new benefit model was introduced in addition to bonusly. In the bonusly system, all employees are credited with points every month, which they can distribute to other employees to thank them for their support or to reward great successes. Behind the points is a monetary value, which can be redeemed for vouchers or even technology, team events or charitable causes - completely to one's own liking.
That sounds exciting? There are many more good reasons for Communardo as employer!

Get in touch with us - and we'll tell you more!