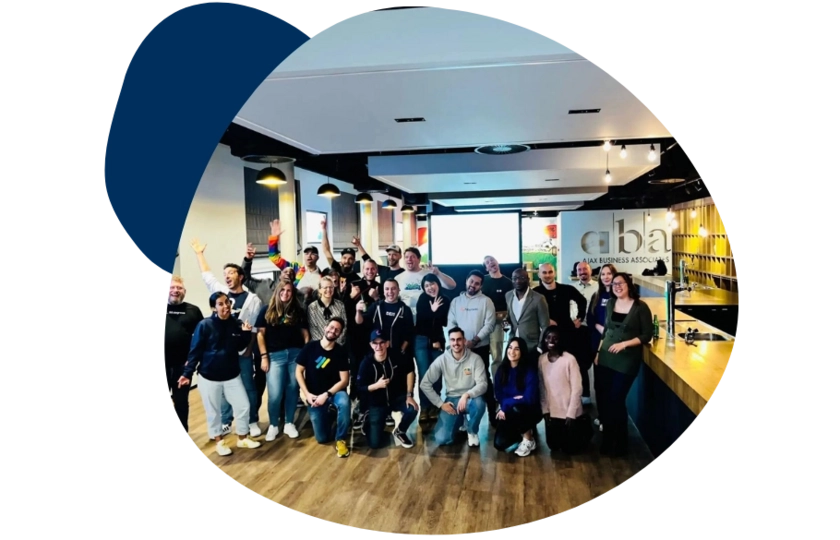 Real-life marketplace event in Amsterdam
On November 10th, Communardo Products joined the first in-person Atlassian Community event (for short: ACE) in a while in the Amsterdam Arena.
While in the past peak times of the pandemic, we all were still able to take part in ACEs online in the last few years, most of us were still quite thirsty for in-person meetups. It just hits differently when you can talk to people face to face.
So, we were more than happy to be able to join a selected few Marketplace vendors for a real-life marketplace at the ACE Amsterdam. Next to us, Deiser, Old Street, Adaptavist, 55 Degrees, K15t, Elements, Caelor, and Easy Agile also had tables filled with swag and demos ready.
David and I packed our bags and took a special item with us: a crafty Lego Ship in a bottle – befitting of our mission to make our customers work within Atlassian and Microsoft platforms smooth sailing. The winner was drawn from sheets with a short quiz about Communardo apps. The lucky one was Sander from Devoteam. Congrats again