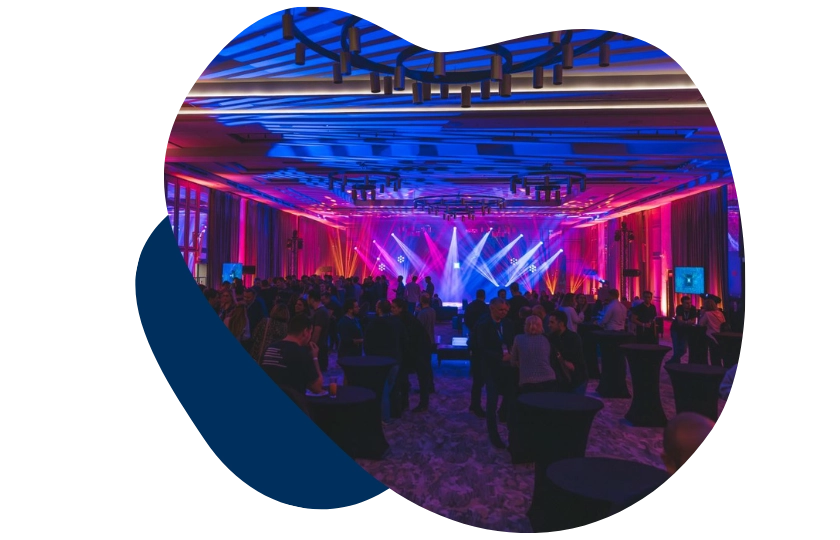 Communardo's Participation at Deviniti Jira Day: A Recap of Engaging Experiences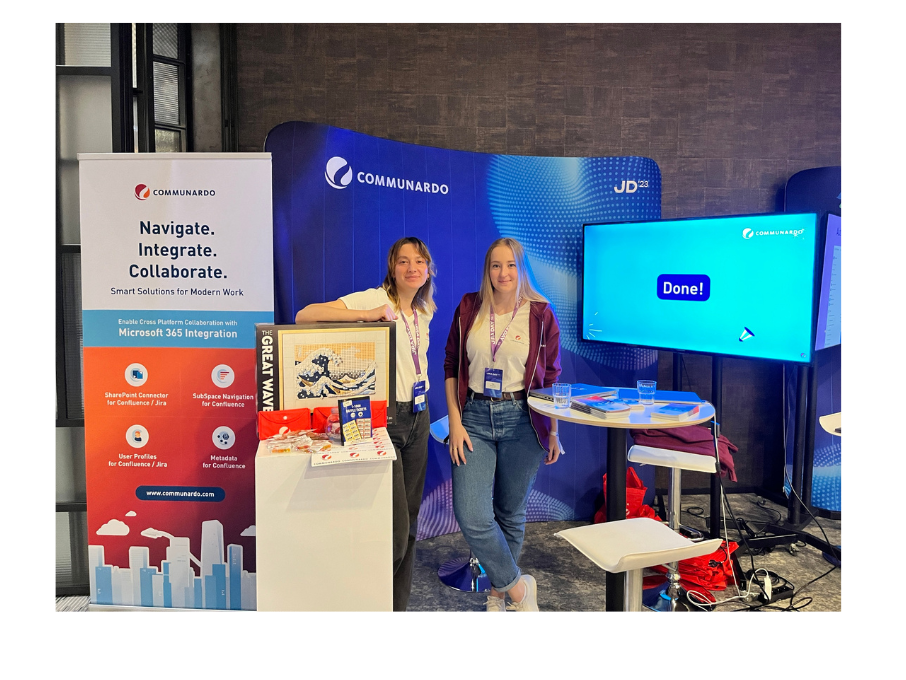 On the 17th and 18th of October, the Jira Day event, orchestrated by Deviniti, proved to be an exceptional platform for us at Communardo to showcase our suite of products, with a special emphasis on our acclaimed app, User Profiles for Jira.
As proud sponsors, we seized the opportunity to engage with attendees, offering insights into our diverse range of apps designed to enhance the Jira experience.
Our representatives, Maja Sergienko and Yelyzaveta Burda, were on-site to address queries and shed light on the functionalities and benefits of our apps.
Our speaking session: "Boost the Quality of Handling Requests in Jira Service Management"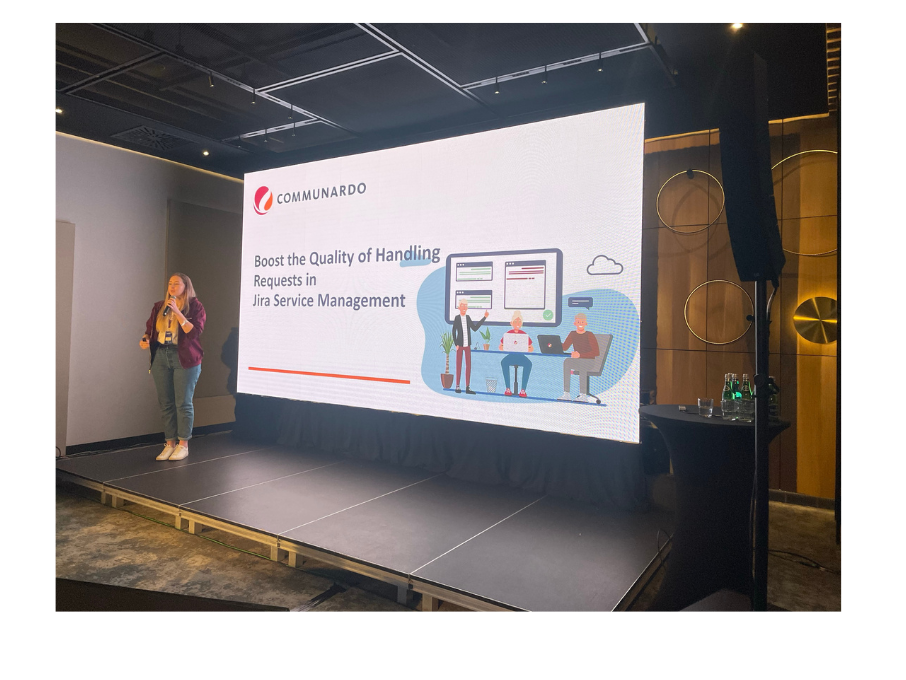 Maja also delivered a captivating presentation titled "Boosting the Quality of Handling Requests in Jira Service Management." Her presentation provided strategies and approaches to enhance the efficiency of request management, sparking meaningful discussions.
In our presentation, we covered the following key points:
Lack of Information: Addressing the issue of insufficient data and details that hinder effective request resolution.

Getting Approvals Takes Very Long: Highlighting the delay in the approval process and the need for streamlining and speeding up this crucial aspect.

Long Time to Resolution Rates: Drawing attention to extended durations for resolving issues and discussing strategies to improve response and resolution times.

Missing Automation: Shedding light on the absence of automation in certain processes, indicating the potential for efficiency and productivity gains through automation implementation.

User Absence Information: Stressing the importance of integrating user absence information into the workflow for better planning and resource allocation
To discover more, delve into these articles and uncover effective strategies for efficiently scaling operations using User Profiles for Jira.
User Absence Information Directly in Jira Issues – See Who is Out of the Office with User Profiles for Jira
Power Up your Jira by Applying the Manager Attribute Effectively
Raffle: A Buzz of Excitement and a Lucky Recipient of Our Exclusive Prize
One of the highlights of our involvement was the raffle we organized, generating significant interest among the event attendees. The raffle attracted a large number of participants, leading to the exciting moment when one lucky individual emerged as the recipient of our raffle prize, a lego set to recreate Hokusai's renowned harbor wave!
Moreover, in an effort to engage with the audience on a more personal level, we introduced a unique activity—a personality test. This interactive initiative was designed not only to entertain but also to offer participants a chance to discover their ideal "soulmate" among our suite of apps.
Do you want to find out which one is yours?
In summary, our participation at Deviniti Jira Day was marked by interactions, insightful discussions, and the opportunity to showcase our commitment to innovation and user engagement. We extend our heartfelt gratitude to all who visited our booth, engaged in conversations, and participated in the various activities.
Thank you for being a part of this event!
Stay tuned for more updates and exciting developments from the Communardo team.