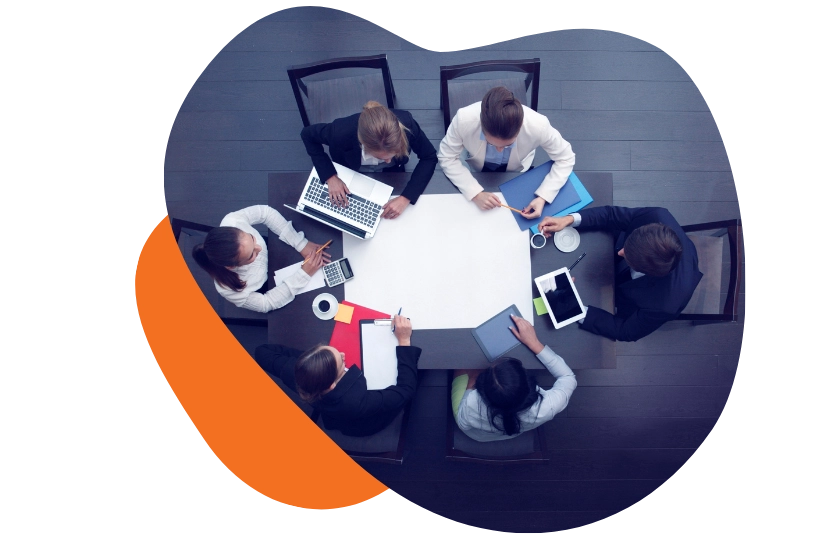 Modern Work Guide
Your guide through the jungle of modern work – to not get lost within tools and methods!
Shaping a productive workday for your team members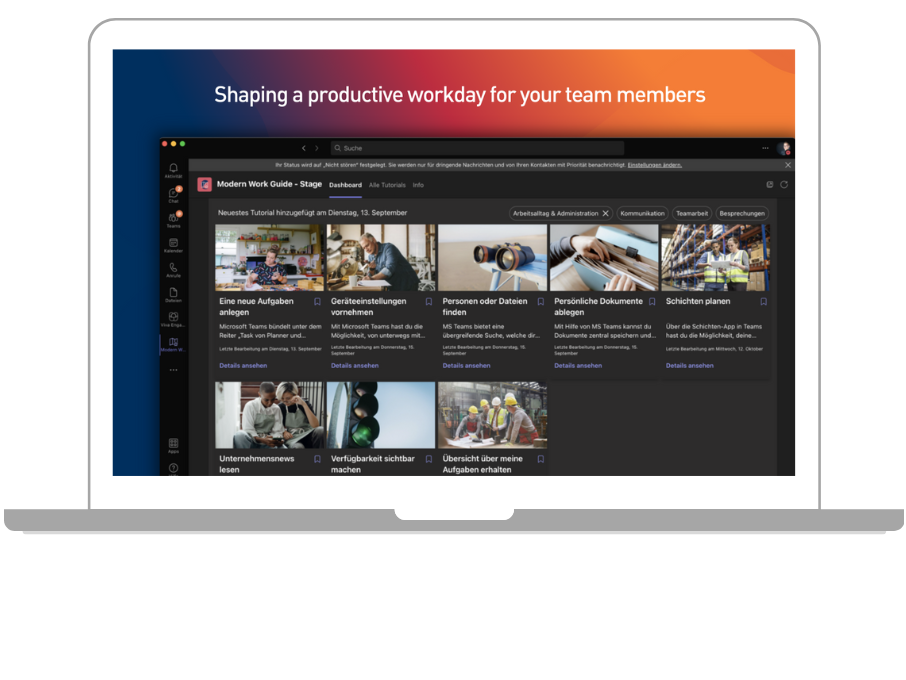 The Modern Work Guide explains typical workday challenges in practical scenarios and provides compact assistance.
Content that matters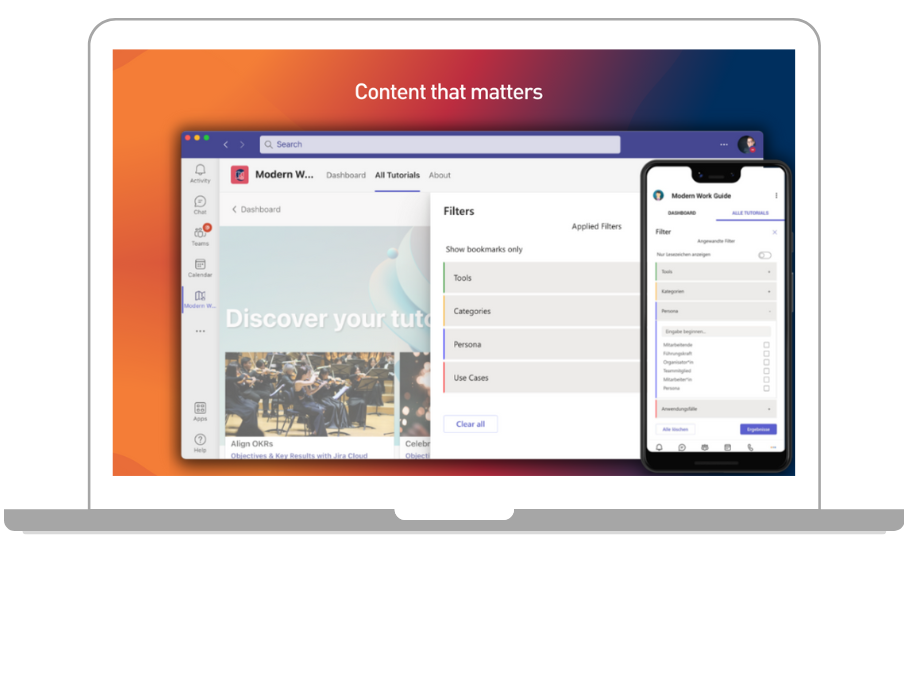 Scenarios, tools, and roles – Modern Work Guide leads you in all three dimensions to make your workday easier. By searching for roles, tools and categories you can easily find your step by step walkthrough for every scenario.
Benefit from our 20 years of experience in digital collaboration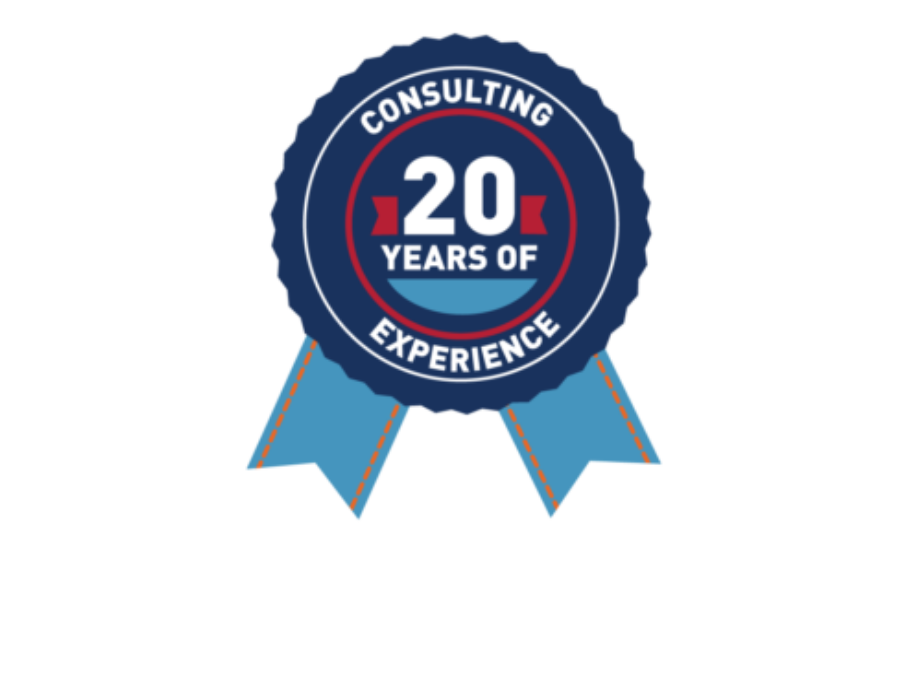 Unleash the power of modern work by learning from the best methodologies developed in 20 years of expertise in consulting.
Get started today and join 4,000+ companies who are working smarter with Communardo products.